Killing Pests In Milwaukie
503.777.3141
When the pests come crawling...
Pests can invade in the blink of an eye,
Don't let the invaders overtake you and your home.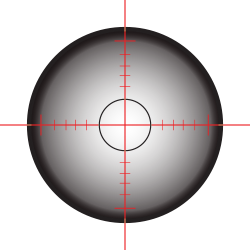 Call us to rid yourself of pests today!
Get a FREE Inspection
Fill out the form below to get your
FREE PEST INSPECTION
Dont let the pests consume your home!
The Only Pest Control Service You Will Need
If you have pests that have taken over your home or office, turn to the pest control Milwaukie OR trusts most. At The Killers we have been eliminating pests for over thirty years and are committed to many more years of the same great service. We are dedicated to the complete elimination of pests for any home or office that we are called on. Whether you have an ant issue at the office in Milwaukie OR, or a rat issue at home, we have what it takes to get the pests taken care of for good, making us the only pest control service you will ever need.
What We Do
At The Killers, we specialize in not only controlling pests, but eliminating them. We understand that you don't want them coming back and we will do what it takes to get rid of them for good. When you contact us, you can expect the following services.
A complete and proper inspection of your home or office so that we can assess the needs you have for pest control.
We allow each customer to choose from six programs and decide which one they think will best suit their needs at home or at the office. Those programs include two silver star programs, one diamond program, two gold star programs, and a platinum program.
We only use products that will be safe for your family, safe for your pets, and safe for the environment in Milwaukie Oregon.
Killing of even the toughest pests including, but not limited to
Bees and wasps.
Hobo spiders.
Mice and rats.
Moths.
Different types of beetles.
Cockroaches.
Bed bugs and other small bugs.
Silverfish.
A one year guarantee on every job.
When you need the pest control Milwaukie OR trusts most, contact The Killers. With over thirty years of experience, you can count on our superior service and professionalism. Contact us today at 503.777.3141 for more information